Health Climate Ambassadors Network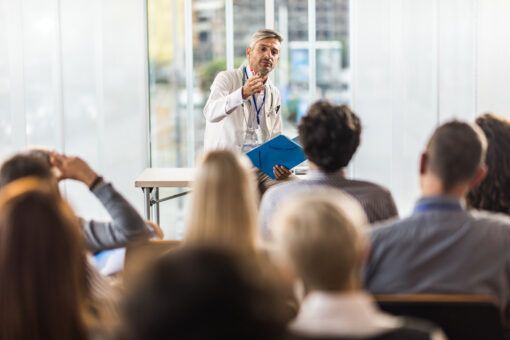 Nurses and doctors are consistently ranked as the two most trusted professions in both national and international polls. A large multinational survey, for example, found that health professionals understand that climate change is happening and is caused by humans, view climate change as an important and growing cause of health harm in their country and feel a responsibility to educate the public and policymakers about the problem. However, despite a high level of commitment to engaging in education and advocacy on the issue, a lack of education, communication training, policy statements, and guidance prevents them from doing so.
Health professionals could and should have greater impact in leading advocacy for and delivery of the rapid societal transformation that equitably brings UK environmental impacts within safe planetary boundaries and maximises health co-benefits. However, their potential has not been realised as health-climate communicators and effective advocators due to inadequate access to training and support to maximise their impact.
We are developing a project that focuses on creating, training and briefing a diverse spokesperson network of health communicators to meet the demand from climate strategic communications organisations and amplify the voice of climate and health communicators.
Organisations interested in partnering or funding this project can contact us at info@ukhealthalliance.org