Pollution caused by human activities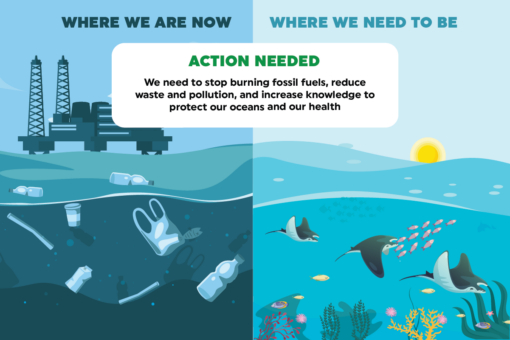 Marine pollution is primarily due to land-based activities. The exponentially increasing plastic, sewage and other forms of waste that run off into the oceans are harmful to marine life. More than 10 million metric tons of plastic, around 85% of marine litter, ends up in oceans around the world every year. This number is expected to almost triple by 2040. The fishing industry itself contributes to around a third of this plastic waste. Nutrient pollution is causing eutrophication (blooming of harmful algae) in coastal areas and increasing the number of dead zones – regions under water with extremely low oxygen levels where life cannot survive – globally (approximately 700 in 2019, the total size is estimated to be larger than the UK). Nitrogen and phosphorus waste from fertilisers and manure generated from farming are significant contributors to eutrophication.
Contamination of rivers and oceans with persistent chemicals and heavy metals leads to poisoning and bioaccumulation in some species (e.g. higher concentrations in those at the top of the food chain such as fish eaten by humans). Substances dumped into water include heavy metals (mercury, arsenic, copper, iron and lead), pharmaceutical drugs and active ingredients in daily-use products (household and personal care). For example, the combustion of coal can lead to mercury pollution in water. The concentration of this neurotoxin, methylmercury, in tissues intensifies as it moves up the food chain. Fishes such as tuna and striped bass have been found with tissues with over 10 million times greater concentrations of methylmercury than the surrounding water. High levels of dietary exposure to fish contaminated with methylmercury increases the risk of fetal anomalies, cardiovascular diseases, and dementia in adults. Many countries around the world have issued advisories to restrict fish consumption to limit mercury toxicity. For example in the UK, it is advised to eat no more than two portions (≈280g) of small fish a week, and preferably avoid predatory fishes.
In the UK, coastal litter mainly consists of fishing and sewage-related debris (20%), cigarette butts (18%) and other plastic waste including cups, bottles, cotton buds, crisp packets and shopping bags (12%). Microplastics in waterways, produced from primary or secondary sources or due to fragmentation of microplastics, have become a serious environmental and health hazard. Pharmaceutical products including antibiotics have been found in high concentrations in effluents of 13% of sewage treatment plants and waterways in the UK. Little is known about the environmental risk of the majority of medications currently in use. There is evidence of toxicological effects in animals due to the biologically active components dumped into water bodies; for example, oral contraceptives have led to the feminisation of male fishes and there is evidence of antimicrobial resistance linked to the discharge of antibiotics. The most effective strategy to prevent the disposal of pharmaceuticals in waterways is through cross-sectoral, multi-agency systems approaches, such as Scotland's One Health Breakthrough partnership.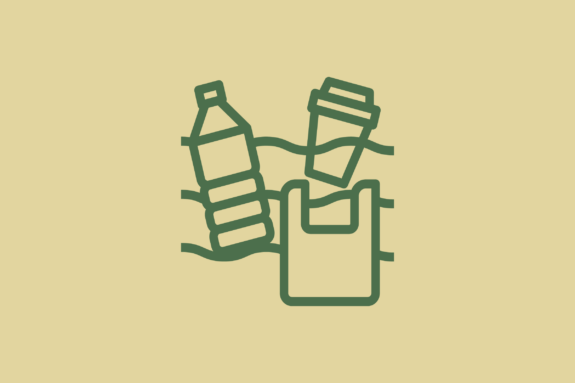 Reduce plastic waste by banning the production and sale of unnecessary plastic items with simultaneous efforts to incentivise reusing, recycling, and the production and utilisation of alternate compostable materials.
This can be achieved through a market transformation towards a circular economy and adoption of necessary policy and regulatory frameworks.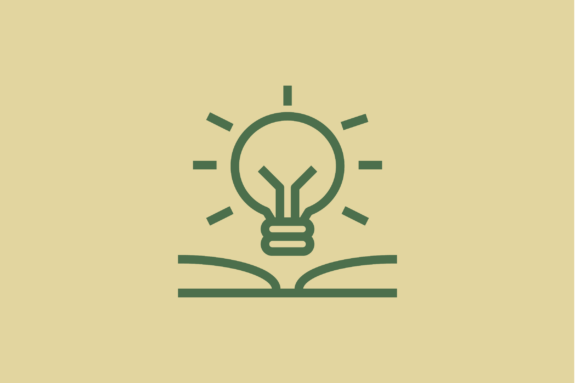 Increase knowledge and understanding of human and ecological risks caused by the presence of pharmaceutical products in water bodies
This requires a whole systems approach with investment in research to measure the ecological footprint of medicines that enables prescribers and patients to make environmentally informed choices. This generated data will help reduce harmful impacts by preventing the release of pharmaceuticals in water bodies through proper regulation and governance.