Publish a plan to get to net zero
The NHS across all parts of the UK have committed to be net zero by 2040/45. The UK Government net zero strategy aims for decarbonisation across all sectors by 2050. Every organisation will need to change in order to reduce the consumption of carbon emissions and transition to cleaner energy and sustainable delivery of services. In order to achieve this, organisations can:
Measure your carbon footprint and identify levels of energy consumption across different areas of the business
Establish actions required to reduce carbon emissions
Set a realistic timeframe for achieving net zero emissions
Put in place a plan with the resource and leadership to enable its success
Establish short and long-term targets with a system for monitoring progress at regular intervals
Report on progress annually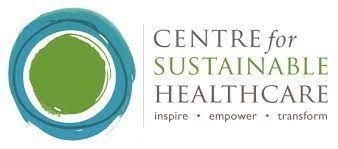 The Centre for Sustainable Healthcare provides a number of services for organisations seeking to measure, reduce and monitor their carbon footprint. Its carbon modelling team focuses on measuring environmental impact of clinical pathways, services, organisations and products.