6th November 2023
Health organisations need to take a stance on reducing processed meat consumption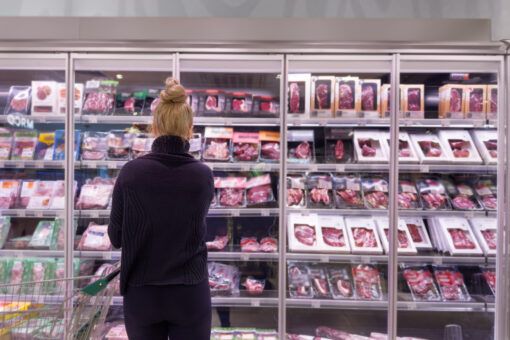 Processed meat is an unnecessary staple in the UK, currently making up about 30% of the average meat intake per person. This new report from Eating Better shows that each 50g of processed meat (equivalent to two slices of ham or one sausage) eaten on average per day can increase your relative risk of poor health outcomes including bowel cancer, cardiovascular disease, and type 2 diabetes.
The science is clear. Processed meat is harmful for our health. Reducing processed meat consumption would go a long way to lowering the risk of diet-related diseases, as well as supporting our climate goals. Public sector caterers together with health organisations are well placed to lead the way.

Simon Billing, Executive Director, Eating Better
Given that dietary risk factors are thought to contribute to up to a third of all cases of cancer, it is worth considering what the ideal dietary pattern should be for cancer prevention and for living well after a cancer diagnosis. In 2015, the World Health Organisation designated processed meat a Group 1 carcinogen i.e. a direct cause of cancer. The Global Burden of Disease study estimates that globally, a diet high in processed meat is responsible for more than 10,000 deaths from cancer and over 227,000 years of life lost from premature mortality or disability from a cancer diagnosis. Therefore, reducing or eliminating processed meat is a great place to start realigning diet with long term health goals.
The Faculty of Public Health supports reduced meat consumption in line with the recommendations of the UK Climate Change Committee, and believes that reducing processed meat, the type most closely associated with increased health risks, is a sensible position to take. We support the key messages in this guide; its information will be useful in making the case for reducing the amount of processed meat on our plates.

Professor Kevin Fenton, President, Faculty of Public Health
Health organisations and public sector caterers such as hospitals have an opportunity to limit the amount of processed meat on plates and advise on the dangers of processed meat. Healthcare institutions should be showcasing lifestyle habits that promote health and reduce the risk of chronic conditions. As Dr Shireen Kassam explains in a recent blog for Eating Better, any encounter with healthcare should raise awareness of healthy and sustainable diets for patients and their families. There is evidence to suggest that patients agree with this; a recent study at King's College Hospital found that 77.9% of surveyed patients were either neutral or supportive of removing processed red meat from menus to reduce the risk of cancer. Setting clear targets for minimising or eliminating the amount of processed meat in hospital catering contracts, and redesigning hospital menus to eliminate processed meats could have a big impact.
As health professionals, we have known the harmful impacts of processed foods and red meat on health for quite a while now. So, it makes sense for health organisations to demonstrate good leadership. A good way to start would be by ensuring fresh and unprocessed plant-based diets are default options in cafeterias, meetings and events. This would be a good way to showcase to individuals how delicious meat-free options are, while also advancing on net zero targets.

Dr Anandita Pattnaik, Policy Officer, UK Health Alliance on Climate Change
It's no secret that our diets are a major contributor to climate change. Halving the amount of meat we eat is crucial to limiting global warming to 1.5°C. With the pressure to reduce our consumption of meat, focusing on a type of meat we know is linked to health risks is a great place to start. The public knows they need to reduce how much meat they're eating, and are looking for support and clear guidance.
View the report here.