26th July 2023
Gaining support for climate policies through a health narrative: A way forward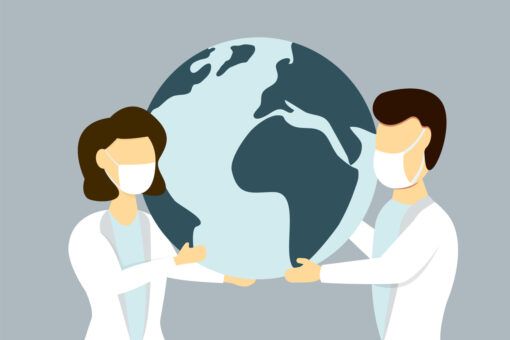 Although public concern about climate change has grown in recent years and is being shown to pose a serious threat to public health, many policy recommendations and calls from experts, including health professionals, appear to fail to receive the necessary political backing and support. Policies and possible solutions the public may be willing to consider and accept tend to dictate what is politically acceptable – and therefore, from a politician's perspective, feasible in terms of implementation.  Therefore, there is a need to formulate and implement climate policies that are acceptable to the mainstream population. This is also an opportune moment to engage different stakeholders in the climate action agenda and encourage the inculcation of sustainable behaviours as the immediate threat of climate change becomes more pressing and notable to the population. For instance, last summer the UK experienced record-breaking temperatures of over 40°C for the first time in history and this has highlighted the need for the expedition of adaptation action.
Drawing from personal experience as a medical doctor working in remote parts of India, my observation is similar in that when a threat is immediate, patients are more likely to cooperate and support the need for action. For example, patients diagnosed with malaria and haemoglobin levels as low as 2 g/dl (yes, I am serious! Levels can be this low!) through laboratory diagnosis but without any evident symptoms (yes, their resilience is incredible!) were reluctant to be referred to the hospital for blood transfusion. Yet when symptoms were evident, for example, when patients had convulsions (which they could physically perceive as an immediate danger) the family would usually agree to be hospitalised without any hesitation. Applying the same principle while translating evidence into policies is vital, i.e. when the threat is immediate and palpable then actions pertaining to reducing the threat are what makes them more widely acceptable and implemented.
A study published in Nature last year found that in the UK, USA, Germany, and India, public support for climate policies is greater when the messaging focuses on threats that are more immediate or near term (such as by 2030) as compared to long-term impacts (such as by 2050). It is also interesting to note that framing climate messaging in terms of environmental and health benefits was more convincing amongst the citizens of these countries rather than using an economic argument. The study reported an additional advantage of such health framing; communications focusing on the broader public health benefits of climate action (often termed "co-benefits") can help gain the support of individuals who appear less concerned about climate change itself.
There is, however, unequivocal evidence that climate change is anthropogenic and will affect younger generations the most. Children are highly vulnerable to the impacts of climate change such as droughts, floods, wildfires, storms, and heatwaves. There is significant threat to their health, nutritional security, development, education, survival and future. The UNICEF estimates about 1 billion children are at catastrophic risk of climate-related impacts and this number would only go up if inaction persists. Thus, it is understandable that there are growing feelings of psychological distress amongst young people due to concerns about the looming consequences of climate change. This is termed 'climate anxiety'. The governments across the world have a long way to go in meaningfully tackling the climate crisis and increasing climate anxiety provides another impetus for governments to act. Although it is encouraging that in 2022 the UK's carbon emissions fell by 3.4%, political leaders need to ensure similar reductions every year until 2050 to become a carbon-neutral nation. As coal usage is reportedly at its lowest since 1757, the government needs to focus attention on reducing emissions from sectors such as transport, buildings, agriculture, business as well as healthcare. Globally, the healthcare industry contributes 4-5% (≈2 Gt of CO2 equivalent) of greenhouse gas emissions (if healthcare industry were a country is would be the 5th largest emitter globally) and the UK's National Health Service (NHS) accounts for 0.13% (≈25 Mt of CO2 equivalent). Somewhat reassuringly, the NHS aims to be completely net zero by 2045. and the UK Government's Net Zero Strategy published earlier this year is progressive and acknowledges climate science. However, in order to achieve the overarching goal of becoming a healthy carbon-neutral country by 2050 there needs to be equally driven and swift implementation of the targeted actions across society, business and politics.
The climate crisis is a health crisis, and health is only starting to receive attention in international climate discussions and negotiations as the health consequences are becoming too hard to ignore. This has partly been possible because health professionals around the world have begun to highlight the health implications and costs of climate inaction. The UN's COP28 scheduled to be held in Dubai in December 2023, for the first time in history, has a thematic day dedicated to health. This is a monumental step, as the health narrative can be a powerful lever in accelerating the delivery of ambitious climate policies globally. There is a growing unification of young people and inspired health professionals in raising awareness and demanding urgent and just action from governments, especially of developed countries that are most responsible for anthropogenic climate change. It is imperative that this momentum continues to build and to do this, health professionals from across the world need to understand, acknowledge, and unanimously advocate for equitable climate action for improved health and well-being of our populations; ensuring the urgency of the action required is clear for all the see.
The health consequences of climate inaction are becoming increasingly apparent with each passing day. The health fraternity simply cannot wait any longer – if we do then it will be far too late.
———————————————–
This article, originally published in BMJ Leader as a part of the Greener Leader Blog Series, is written by Dr Anandita Pattnaik, Policy Officer at the UKHACC.