20th February 2023
Health leaders call on MPs to support Ella's Law to ensure we all have clean air to breathe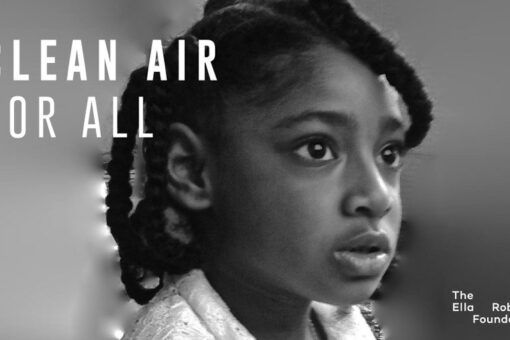 The call comes ten years since the death of Ella Roberta Adoo Kissi Debrah when she was just nine years old, the first person in the world to have air pollution named as a cause of death. The Clean Air (Human Rights) Bill, also known as Ella's Law, would establish the right to breathe clean air as a human right, and put in place the framework for reducing air pollution to safer limits.
The health professionals say they are seeing first-hand the impacts of air pollution on health and if the issue is not urgently addressed, we face decades more of health conditions linked to breathing polluted air, with poorer outcomes for people and increasing strain on the health service.
A policy brief produced by the UK Health Alliance on Climate Change, says there a direct link between increasing levels of pollution in the air and GP appointments for respiratory symptoms and asthma, and that exposure to traffic related pollution increases the likelihood of having multiple long term physical and mental health conditions. In 2020, exposure to outdoor air pollution contributed to 27,000 deaths in the UK. Areas of deprivation have a significantly higher exposure to both indoor and outdoor pollution that increases the risk of childhood and adult asthma, cardiovascular diseases, dementia, cancer and hospital admissions.
Richard Smith, Chair of the UK Health Alliance on Climate Change said: "Ella's death was a tragedy caused by polluted air that continues to impact the health of tens of thousands of people across the UK every year. We need bold action from the government to enable the transformation needed to get air pollution down to safer levels, and make sure every person has clean air to breathe."
Professor Andrew Elder, President of the Royal College of Physicians of Edinburgh, said: "We know that high levels of air pollution can lead to a wide range of negative health impacts, from respiratory and cardiovascular problems to decreased brain health. Reducing all kinds of air pollution must be a public health priority. This Bill is a real opportunity to demonstrate a commitment to transformational air quality targets that would ensure the air we breathe does not continue to cause significant harm to human health."