10th February 2023
Strategies to prevent ill health can also be good for the planet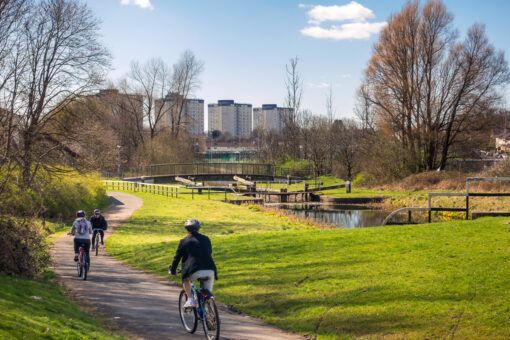 In a proposal to the prevention in health and social care inquiry, we have called on the committee should explore solutions that both prevent ill health, while also delivering positive action on climate change and mitigation. In fact, many of the solutions to reduce air pollution and the production of carbon emissions, do more than prevent ill health – they also promote good health.
About 84% of the UK's population live in towns and cities, which have seen significant losses in natural spaces and biodiversity combined with increasing levels of exposure to pollutants over many decades. Lack of access to safe streets for walking and cycling, limited access to green space, and air pollution all impact negatively on health in multiple ways including increasing risk of obesity and diabetes, mental health issues, and cardiovascular and respiratory diseases.
In the 2022 Lancet Countdown UK Policy Brief we presented a vision of the urban environment we should aspire to achieve, with our buildings well insulated to reduce energy demand, and for the energy we do use to be clean, not polluting. We presented a society where the air is clean, and our towns and cities are designed in a way that enables people to walk and wheel. We presented a vision where everyone has access to green space where they can exercise, socialise, relax, and breathe. This vision is far removed from where we are now, but with the right policies, focus and political will, it is achievable. And it will deliver benefits for both the prevention of ill health of both people and planet.