Green Surgery Project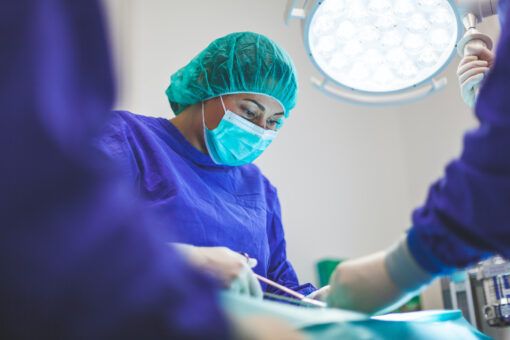 Submit your case study
We are currently seeking case studies that demonstrate successful implementation of measures designed to improve environmental sustainability of delivery of surgical care. All of the case studies received will be reviewed. Some will be chosen to feature within the report.  The deadline for submissions is 28 February 2023.
A template email for stakeholders to share with colleagues is available here.
The Green Surgery Project is a national initiative funded by the Health Foundation, involving multiple stakeholders from national institutions involved in the delivery of surgical care.
The scope of the project is to provide the health system with the tools required to change the impact of surgical care pathways by:
Reviewing and reporting on available evidence of surgical care and associated departments, identifying carbon hotspots in surgery, knowledge and infrastructure gaps, opportunities and barriers for change
Producing a report and recommendations to enable a transition towards net zero surgery
Disseminating the report, recommendations and supporting material to key stakeholders and surgical teams across the UK
Developing a guide for implementation of the report recommendations, made up of commitments from stakeholders
The report will be published in December 2023.
Key dates

Jan-Mar 2022: Project initiation and recruitment

Apr-Jul 2022: Phase 1 –  Stakeholder engagement, approval of governance, scope and structure

May-Oct 2022: Phase 2 – Identifying evidence and knowledge gaps

Oct-Jul 2023: Phase 3 – Production of report

Aug-Dec 2023: Phase 4 – Publication and guide for implementation